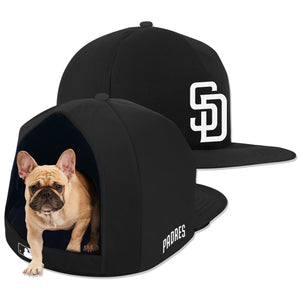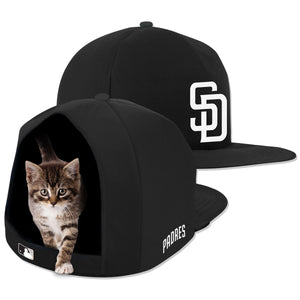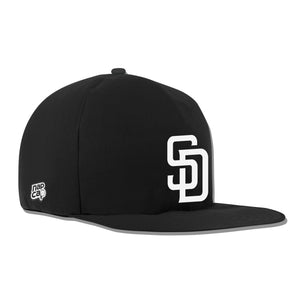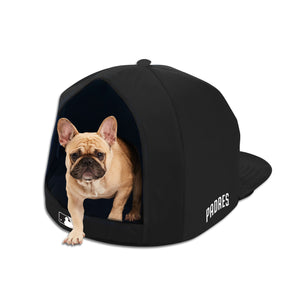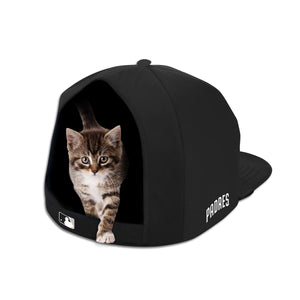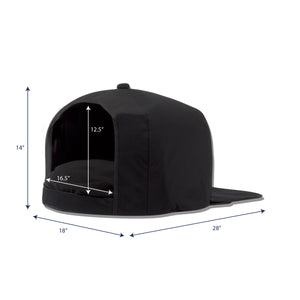 SAN DIEGO PADRES NOIR NAP CAP PLUSH DOG BED
View Nap Cap Premium & Plush Comparison 
•  Provides a cozy dome for your pet to NAP or PLAY in any room.
•  Our Patent Design allows you to fold and store with ease in our re-usable polyester bag.
•  Available in one size only fits pets up to 30lbs 
•  Perfect for Small Dogs and Cats who like to curl up and Nap in a den-like nest. It gives a feeling of security and comfort.
•  Machine Washable Ultra Plush Bedding.
•  Officially Licensed Product of the MLB. 
Dimensions
Opening:
12" Height
16" Width

Exterior:
19.5" Wide
14" Height
31.5" Length 
NAP CAP Plush Edition is a great place for your pet to lounge and Nap in. 
The ultra plush sleeping area is soft and cozy with a fluffy cushion for comfort. This classic over-sized sports cap acts as a pet bed and looks great in any room reppin' your favorite team!!!
*This item cannot be shipped to countries outside the United States
---